Isn't it time for your Transformation?
Click below to Schedule a Consultation or Aesthetic Services
We collect a $35 deposit to hold your booking. The deposit will be applied to the price of the service(s) received the day of your appointment.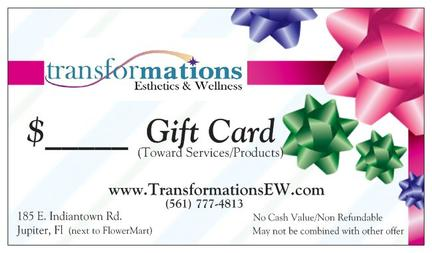 "We offer many options for Gift Card values as well as the option for you to customize it to suit your needs. You may use our photos or upload your own! Include a special message and voila!
Please note that Gift Cards expire 6 months from the date of purchase.
Already have one? Click Redeem and follow the prompts. Looking forward to seeing you!"